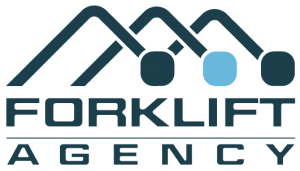 Professional Forklift Training
Professional Forklift Training by Forklift Agency Ltd. Since 2007, this family run business has provided over 2,000 forklift training courses for 5,000 trainees.
Our experienced forklift instructors will provide on-site forklift training at your business premises anywhere in the UK at a competitive rate. There is no additional charges for Shift Work, Weekend Work or Hotels.
Call the team today on 0115 972 9022 or send us an email at: enquiries@forkliftagency.co.uk

Counterbalance Training
The most popular forklift truck of them all is the Counterbalance, used for general purpose, loading and unloading and transporting goods. Excellent starting point for Forklift Training.

Reach Training
The Reach truck is designed for warehouse operation, the clue is in the name, this forklift truck can deal with high racking but is also very manoeuvrable and able to nip up and down the aisles easily.

Other Truck Training
We cover the majority of forklift trucks including sideloader, pivot steer, man-up, pallet trucks and telescopic handler. If you can't see the required forklift listed, drop us a line using our contact form.
Nationwide Forklift Training
Forklift Agency offer nationwide forklift training covering all countries including England, Scotland, Wales, Northern Island even the Isle of Man.
We do not charge any extra for travelling or hotel expenses and can plan our on-site forklift training around you and your business needs.
Corporate accounts welcome and we accept all major credit cards including Visa, Mastercard and American Express.
Call us today for a quotation on 0115 972 9022 or 07733 884755.
Contact Forklift Agency
Address

Forklift Agency Ltd
The Old Co-operative
36 Holbrook Road
Belper
DE56 1PA

Facebook

facebook.com/forklifttraining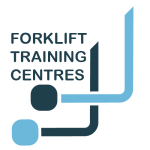 Forklift Training Centres
Forklift Agency only provides on-site forklift training at the customers premises, however if you are an individual then you will need to do your forklift test in a forklift training centre.
Please click on the link to see a directory of Forklift Training Centres in the UK, more are being added to the list all of the time.
Alternatively, you can request a quote for individual forklift training by clicking Forklift Training Prices.